Pretrial Releases Are Easier to Obtain for Defendants of Accused Financial Crimes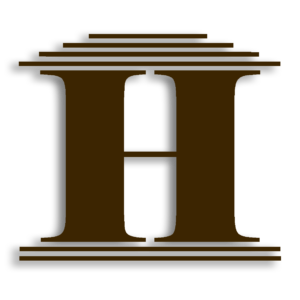 Video Transcribed: What happens when you're charged with a financial crime in a federal district court? My name's Ted Hasse and I am a federal defense lawyer in Tulsa. I handle federal criminal matters and some tribal matters in the state of Oklahoma. Recently in Eastern Oklahoma, in the Northern District of Oklahoma, and the Eastern District of Oklahoma, most federal cases have been related to McGirt. That are cases that might have otherwise been going to state court and been handled by a district attorney in the state. Most of the indictments that are coming down right now are related to defendants that are Native American or alleged victims that are Native American, but we're still having the traditional federal criminal cases that we see.
One of the primary categories of traditional federal cases that you'll see in all federal district courts in Oklahoma and outside of Oklahoma is financial crimes, often referred to as white-collar crimes. These can often be crimes of alleged embezzlement, or fraud, or these types of things. Federal criminal defense attorneys are handling these type types of cases frequently. This is, of course, the kind of case that I got my start with long before McGirt ever happened.
With cases like this, in a lot of ways, they can go very differently from the McGirt-type cases we're seeing in these Oklahoma districts right now. One of the main differences early on is that generally, we find it a lot easier to get a pretrial release for defendants who are facing allegations of financial crimes. That the detention hearing is one of our important first steps. It's very important for defendants to get that pretrial release. I'll talk in another video about what's to be expected. The way that pretrial release and pretrial detention and detention sharings work in federal court is very different from what people are used to in state court and also what they see on TV.
Particularly in our northern district, Eastern district, these districts of Oklahoma, these federal courts, they're not setting a bond amount. You're not getting a bond. You're not allowed to put up the money. In practice, the idea is that even people who can't afford it should be able to get on pretrial release. That's the idea, That's the ideal. However, in practice, what's happening is, my view is, too frequently magistrate judges are just keeping people on pretrial, where if they had had the opportunity to put up some money or have their family put up money or put up their house or something, they could have gotten out pretrial.
But it's important that, particularly with financial crime, you get ahead of that as quickly as you can. If you get a target letter, if you know you're the target of the investigation, you want to hire reliable federal defense counsel and you want to make sure that they're ready to go for your detention hearing.
A lot of the other steps can look different, too. Frequently these are the types of cases where the government is interested, if you as a defendant have information that would be helpful for them in pursuing other alleged criminals, these are cases where you can see opportunities for cooperation that can lead to lighter sentences. And of course, down the road, if there is a plea agreement, defendants who are involved in white collar, will frequently qualify for incarceration in minimum security facilities as long as their sentences come in under 10 years. However, the amount at issue can make a big difference. That makes a big difference when it comes to sentencing.
You're going to want to talk to a Tulsa criminal finance attorney who is experienced in dealing with large dollar amounts if there are potentially large losses that are going to be alleged by the government. Again, my name is Ted Hasse. I can be reached at 918-932-2800.